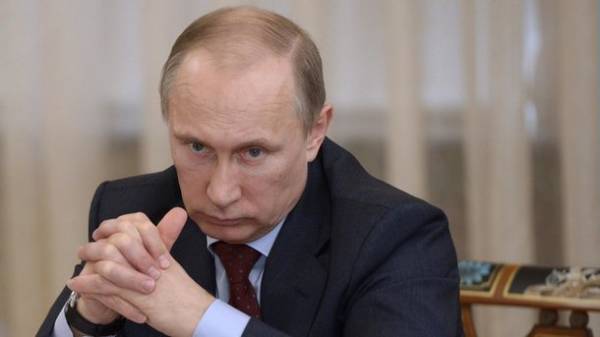 The Kremlin is interested in the annexation of the occupied territories of Donbass, for which the Russian authorities intend to use close to the Putin regime, the oligarchs. This opinion was expressed in comments "Apostrophe" said the expert of the International centre for policy studies (ICPS) Igor Petrenko.
According to him, the annexation of the so-called "DNR" and "LNR" can be held under the presidential elections in Russia, which, apparently, will be attended by current Russian leader Vladimir Putin.
"This area – the area where goes the ruble. We know about the creation of initiatives for the active cooperation of the occupied Donbass with Russian-annexed Crimea on the integration of these territories. The decision on the "nationalization" of Ukrainian enterprises in the occupied territories testifies to the fact that relations with Ukraine obryvayutsya, and the possibility of reintegration of return decreases. That is why this territory is considered as "part" of the Russian Federation or belt of the unrecognized republics around Russia. Now the occupied territories and cooperate with the unrecognized South Ossetia, where established and registered company that will manage the "nationalized" Ukrainian enterprises", – said Petrenko.
He believes that in order to avoid socio-economic shocks in the region, Putin is planning to attract Russian oligarchs.
"In this situation, Russia will look for the funding options of the occupied territories to prevent the socio-economic crisis. This will attract close to the power of the oligarchs. Maybe they will get the markets through the territory to have a certain income, and in return will provide the population of these territories the minimum required. This solution will reduce the load on the state budget of Russia and the oligarchs and businessmen, who are under sanctions, a new market," – said the expert.
Earlier people's Deputy, the coordinator of group "Information resistance" Dmitry Tymchuk, Russia is not going to freeze the conflict in the Donbass, even if previously it was part of her plans. According to him, the war in the East of Ukraine to the Kremlin to destabilize the situation in the country.
Comments
comments