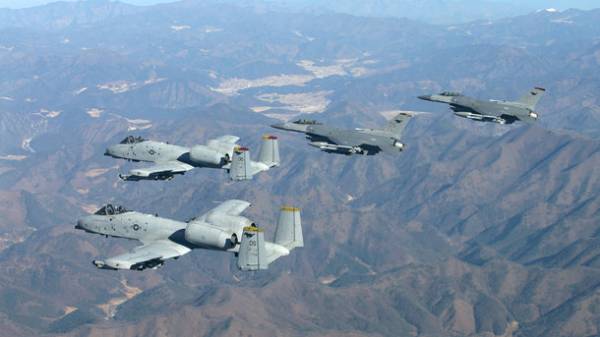 The Republic of Korea and the United States began annual military exercises Foal Eagle, involving all types of troops. As reported by the Ministry of national defence, they will last until the end of March, and apart from the March 13 start command post exercise Key Resolve.
To participate in Foal Eagle, the U.S. plan to deploy the Korean Peninsula strategic weapons, including the aircraft carrier Carl Vinson and bombers B-1B and B-52. It is possible that the maneuvers will be joined by one or two American submarines, capable of carrying on Board nuclear weapons.
From the United States in the maneuvers will also involve a stealth multipurpose fighter-bombers, the F-35B and the Osprey convertiplane, and about 3.6 thousand.
Large-scale exercises are held in an atmosphere of heightened tension on the Korean Peninsula caused by the recent DPRK test of a new solid-fuel ballistic missiles, and murder in Malaysia, Kim Jong-Nam – brother of North Korean leader Kim Jong-UN.
North Korea was traditionally subjected to the actions of the US and the ROK criticized.
Recall, January 20-22, Japan, South Korea and the United States held exercises on the occasion of the launch, the DPRK Intercontinental ballistic missiles.
Comments
comments