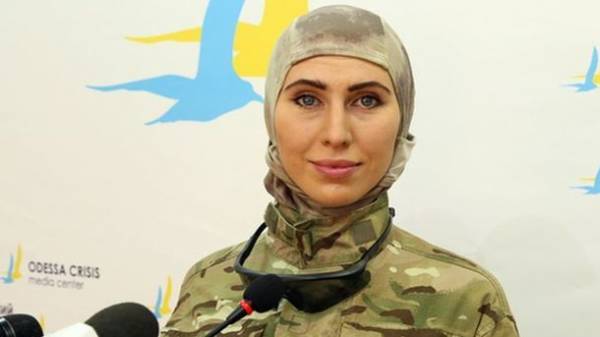 Volunteer of the war in the Donbass Chechen origin Amina Okueva in the context of the assassination of her husband Adam Osmayev said that they are under – reinforced state security.
She wrote about this on his page in Facebook.
She noted that behind the assassination attempt are the Russian intelligence services and added that they are unlikely in the near future will try to repeat the attack.
"Suicide bombers they have in the state are not found uniquely, because the sacrifice can only those who struggle for ideas. And those who, like would-be killer (now a paraplegic), who had begun to shout "Surrender! Don't shoot anymore!" – weaker than us, no matter how well they were trained and prepared," writes Okueva.
We will remind, on Thursday, June 1, in Kiev there was an attempt on the combatants who served in the ranks of the police battalion "Kyiv-2", Adam Osmayev and amine Okueva.
It also became known to the media, the killer turned out to be St. Petersburg bandit Arthur Denislav-Kurmakaev nicknamed "Dingo", who killed the former security guard for Kadyrov.
Comments
comments