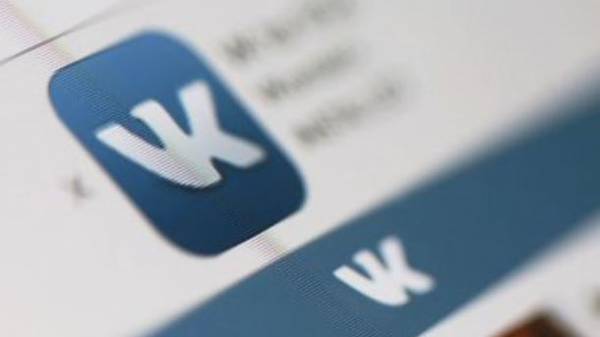 After blocking in Ukraine Russian resources "Mail.ru", "Yandex", "Vkontakte" and "Classmates", our Ukrainians began in full swing of programs and browsers, helping to access them, writes UBR.
According to rough estimates of experts, up to one third of Ukrainian users of Russian social networks and email got a variety of programs to bypass the lock. These include all the VPN services (substitute real ip address overseas) and browsers with integrated tools to bypass blocking Russian web-resources.
But Ukrainians do not consider, experts say that in return they provide access to your personal information for holders VPN servers.
By itself, the VPN connection does not pose a threat. But the big risk can carry unverified downloaded, free app, for example, Play Market or AppStore.
"VPN technology requires a significant investment. And if someone provides use it free of charge, you have to wonder, what is his ultimate goal," said Director of provider NetAssist Maxim Tulev.
So, is installed on the device (smartphone or PC) to a VPN client, the user data are transmitted to a server outside the country and who knows who and for what purpose it can use this information.
And when users visit from their smartphones or computers to the corporate network, some enterprises, mobile devices continue to maintain an encrypted Internet connection to the servers in Moscow, Frankfurt, Amsterdam or new York and send back the data.
"The device can collect information about local network structure, topology, and send this information to who knows where. Up to microphone, turn on the camera and so on", — said the Chairman of the Committee on access to infrastructure telecommunications Internet Association of Ukraine (IAU) Anatoly Pyatnikov.
VPN is a threat to corporate and public sector. "With the help of such a service not long ago had stolen information from the home computer of one official," — said the head of the IAU Alexander Fedenko.
Or, for example, in a large corporate network with 17 thousand users, a few days after blocking Russian web-resources, about 3 thousand employees started to use the VPN and thus opened up the network to outside interference.
However, says the representative of the international IT organization ISACA Gleb Pakharenko, not all VPN services are dangerous if used properly. Besides, the VPN gives access to users on the uncontrolled territories of Ukraine blocked the Ukrainian resources.
Experts propose to use the TOR network, which does not contain the "hidden holes" and allows you to bypass the lock. In addition, you can use Opera browser with built-in VPN, Firefox, Chrome, and Safari Edge.
Also, the Internet offers and the paid version all the VPN solutions that offer, for example, for $ 5 per month to the speed of 5-10 Mbit/s that offer free programs, and 50-60 Mbps. "For the use of social media for the free version is enough. More speed is needed in the case when there is a large exchange of information, for example, between two offices of one company in different countries", — said Fedirko.
However, after the Ukrainian ISPs to block certain Internet resources, the security services of different countries, particularly from Russia, began to spread on the Internet their VPN servers, thus to access the information they need.
To unsafe browsing Telecom experts attributed Yandex.browser, new browser FreeU (created by the FSB), should raise suspicion also and any new services that have just entered the Ukrainian market.
"Russia and its security services are deliberately browsers, VPN servers, giving them the opportunity to get inside the Ukrainian corporate network," warned Maxim Tulev.
Comments
comments