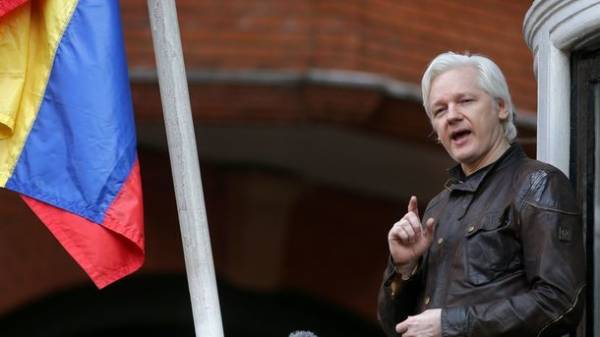 The mother of WikiLeaks founder Julian Assange called on the Prime Minister of Australia, a citizen who is Assange, to protect his son.
"I officially call on Malcolm Turnbull (head of the government of Australia – ed.) to interfere, to behave like the Prime Minister and to protect the citizen…," said Christine Assange.
She also urged to put pressure on the UK authorities that they allowed her son to move to Ecuador.
Julian Assange 2012 is the Embassy of Ecuador in London. He asked the Ecuadorian government for political asylum in connection with fears of extradition by the Swedish authorities in the United States because of his activities in WikiLeaks.
As it became known on 19 may, the Swedish prosecution authority discontinued the investigation into Assange, suspected of rape in 2010.
London police issued a statement which warned that if he leaves the Embassy, he gets arrested again. The reason will be still a valid warrant issued by Westminster magistrates court after the founder of WikiLeaks on 29 June 2012 refused to surrender to the court.
Comments
comments