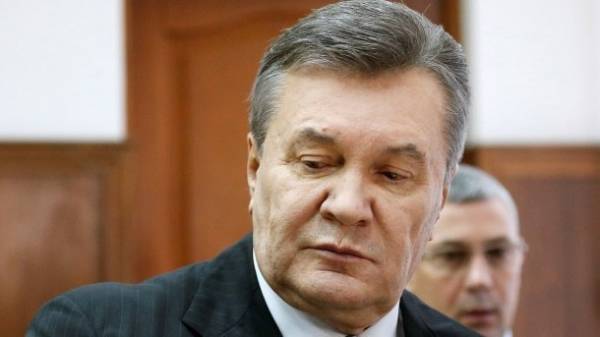 Prosecutor General Yury Lutsenko told about the schemes used by the ex-President of Ukraine Yanukovych, bringing the state funds of Ukraine. About it the public Prosecutor has informed on air "24 channel".
"The investigation has identified and is recorded by the court. At the time Yanukovych was created about 500 firms that withdrawal from Ukraine. They were taken to the area of Singapore, Hong Kong, where confused traces. Further, these flows went to Cyprus and Latvia. And from there the little-known offshore companies used to buy bonds of state internal loan at 9% per annum in foreign currency", — he said.
Further, these means multiplying a percentage, said Lutsenko.
"The number of such bonds is $ 1.5 billion. Bonds, which were kept in savings Bank and other banks, consisted of interest. And gradually the value of the bonds plus the interest accumulated in monetary terms. By purchasing these bonds at 1 billion, in a year or two or three you get 1 billion plus interest in cash. In accounts in state savings Bank, at the time of the arrest of Yanukovych in 2015, were held with real money is a 1 billion 100 million in cash",
the Prosecutor General added.
We will remind, according to the Ministry of justice of Ukraine, for three years, the officials of the Yanukovych regime had stolen about $ 40 billion. This money are now under the jurisdictions of different States.
Comments
comments