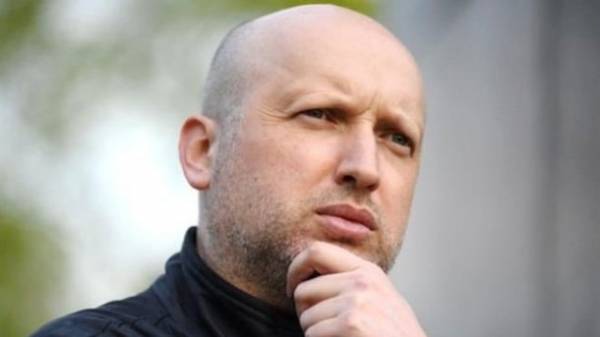 Secretary of the national security Council and defence of Ukraine (NSDC) Oleksandr Turchynov has discussed with representatives of the defense and security sector in the UK and the issues of enhancing cooperation between the two countries in the sector of security and defense, intensify cooperation in information and cybersecurity. This reports the press service of the NSDC of Ukraine
"In addition, the interlocutors discussed the situation in Ukraine hybrid war waged against our country, Russia. In this context, the sides noted that until the restoration of territorial integrity of Ukraine, it is impossible to weaken the sanctions pressure on the aggressor country", – stated in the message.
Turchynov noted that Ukraine with great Britain unites much more than a strategic partnership.
"I want to remind you that when you signed the Budapest Memorandum, the guarantor of our security were made by the UK together with the United States and Russia", – he said.
In his opinion, the active position of the UK and the US would help to speed up the issue of de-occupation captured by Russia of the Ukrainian territory.
The NSDC Secretary said that Russia is waging war not only against Ukraine but also against Europe, using hybrid methods to destroy Western countries from the inside.
"We understand that you have now accumulated a lot of experience to counter the aggressor in all fields of security. I'm sure there our countries have a lot to learn from each other", – said General Director of the British foreign office on issues of security and consular Affairs Barton.
He said that the UK understands "what threat is Russia to Ukraine and Europe as a whole."
As told Alexander Turchinov during a visit to the contact line, as a result of attacks and armed provocations by militants only in may 2017, seven members of the Armed forces of Ukraine were killed and more than 140 were injured.
Comments
comments