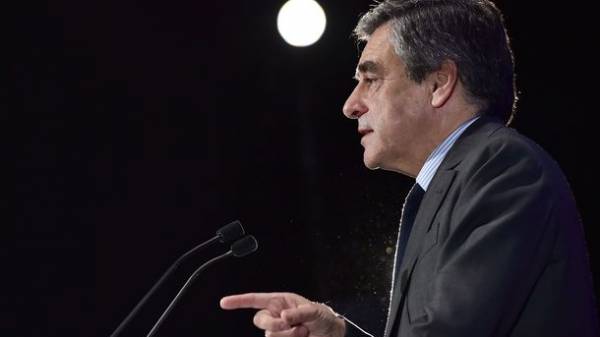 The candidate in presidents of France Francois Fillon accused President Francois Hollande in a conspiracy against him and demanded to launch an investigation on these facts. He said this in a speech aired on TV channel France 2, BFM TV reports.
"I want to start an investigation. In the recent history of the country, no head of state does not go so far in iniquity," said Fillon.
According to him, public service, and Hollande himself was involved in the leak of vital documents from the investigation of Fillon.
"Some Newspapers receive documents 48 hours after their seizure by investigators, for example from my office. Who sends them? Public service", − said the candidate in presidents of the country.
Note, Hollande condemned the statements of Fillon, informs Reuters.
"The President strongly condemns the false accusations of Fillon", − is spoken in the message of administration of the President of France.
Recall that Fillon was indicted on charges of embezzlement of state funds in connection with the bogus employment of family members. He was also charged with complicity, concealment and disregard of duties in the preparation of declarations.
Comments
comments