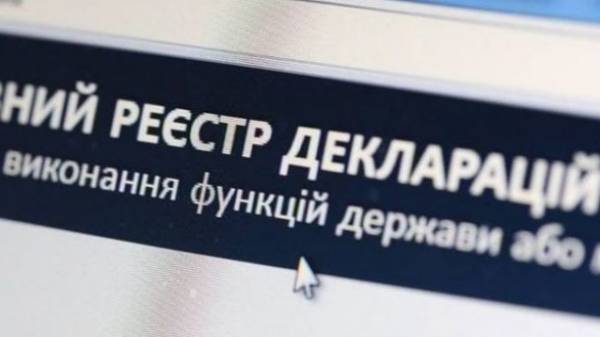 Emissar of the European Union on issues of European politicians of the neighbourhood and expansion Johannes Khan believes that the electronic Declaration system in Ukraine is operating normally, and the investigation of possible violations when designing the e-Declaration must be engaged in law enforcement.
"I heard about it, but don't want to comment on those investigations. Don't want to make any comments, I think that's part of the responsibility of the relevant authorities who are engaged in it," said Khan during the launch of the project "anti-corruption initiative of the EU" in Kyiv on Thursday, June 1, responding to a question about whether the European side to join the investigation regarding of the company-developer site NACP "Miranda".
"I think it is quite appropriate electronic Declaration system, which allows all of us to consider the Declaration and to evaluate them," added the Commissioner.
As reported, the Prosecutor General of Ukraine Yuriy Lutsenko, speaking with the report in Parliament on 24 may, said that soon will visit Estonia in the case of the removal abroad of the head of open company "Miranda" funds allocated for development of the site NACP.
He reported that the fiscal service carried out an investigation about the determination of the winner and the executor of works on creation of electronic Declaration, and found out that there is no competition for the election of such a company was not, UNDP in Ukraine has determined the firm of the Executive means the government of Denmark.
May 30, law enforcement officers conducted searches in the company "Miranda" in the Kiev region. Investigations are conducted within the framework of pre-trial investigation of criminal proceedings under part 1 St. 366 (forgery) and part 1 of article 212 (tax evasion) of the Criminal code of Ukraine. Ex-Director of the company notified about suspicion in Commission of these offences.
We will remind, EU Commissioner Hahn also spoke of the processes in Ukraine are concerned, the EU.
Comments
comments