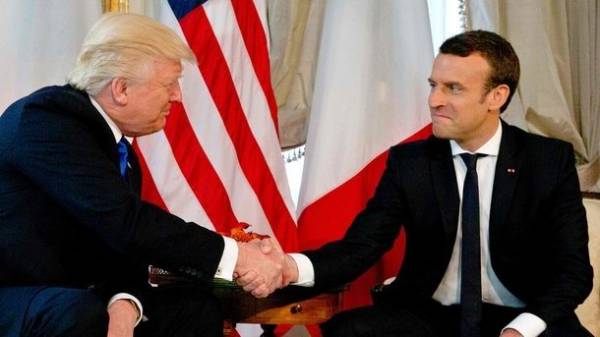 The President of France Emmanuel macron said the rejection of the US initiative to revise the provisions of the Paris climate agreement.
"Today, Donald trump announced the US withdrawal s Paris climate agreement. I respect that decision. But I also think it's a terrible mistake, as for US and for the planet," said macron.
Earlier, Donald trump has said that the United States out of the Paris climate agreement. According to him, the agreement is not profitable for US with the current conditions. He also explained that in the execution of all agreements by 2025 the US could lose 2.7 million jobs.
In addition, trump has promised to hold new talks to the Paris agreement was fair to the Americans. The US President also said that the state will cease to do all the "optional" items, the Paris climate agreement on 1 June.
On the eve of European Commission President Jean-Claude Juncker said that the withdrawal of the United States of America from the Paris climate agreement will take several years.
"The Americans can't just leave the agreement on climate protection. Mr trump believes the opposite, because he does not know the details," said Juncker at a student conference on the future of Europe, organized by the Association of German employers BDA.
Comments
comments