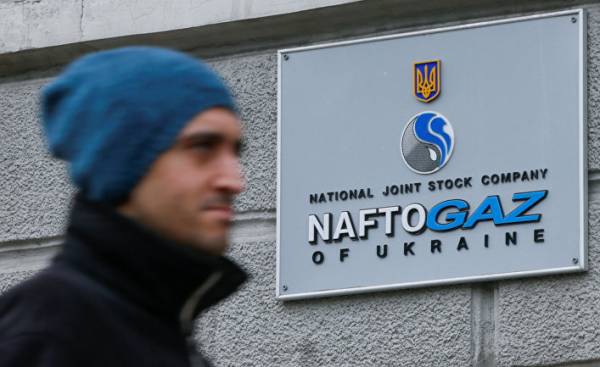 Once at Poltava the Swedes with us "pushed" from the Russian. As a result, their country got rid of the Imperial syndrome, and became prosperous. And we landed in the Empire with a succession of crazy rulers. Today, in the framework of the Stockholm arbitration Tribunal, Ukrainian revenge on the Russians. And made another step towards full independence from the Kremlin. Because it's hard to be independent from someone you have a lot of money.
The first round of Arbitration with Gazprom remained with Naftogaz. The round, which we defended and repulsed the attack of Gazprom. Another solution for transit, but there we have a potential "profits". And the more valuable this victory that she obtained on the background of significant risks. This Peremoga harder to win the Eurovision song contest last year.
Gazprom wanted from us was 47.1 billion payment for the gas we did not take: 35 billion + interest. But the obligation to take and pay, or not to borrow and still pay we signed. So expensive we could do Julia and her gas contract, which is a very long time to Deplete the Ukrainian foreign exchange reserves.
The court failed to prove that the contract was not the economy and it has not been market. And what was there is the court said, they are decent people. And obscene epithets in relation to what those who signed it, you can leave the Ukrainians.
This is an example of the victory of professionalism. Victory when Ukrainians using the right brain and the world, to show their competitiveness and efficiency. It is very unusual for Ukrainians Peremoga, because usually they are mined for the veins, contrary to the state and its policies. Now, the victory was made a state company with the state management. A little pathetic, but true.
This result would not have been possible without the supply of Norwegian gas. Just because then we would be forced to continue to buy Russian gas, and our position in court would be weak. This result would not have been possible without the jumper on the border in Slovakia, which allowed us to "virtually" take gas from Europe and not deal with Gazprom, legalizarea contract.
All sarcastic comments about the fact that we did not take Russian gas, when it is still Russian, should break on today's court decision. Because no matter where produced gas. Important — with whom contract and who are payments.
Of course, we were allowed to revise the price is also nice, although it is unlikely that Naftogaz will buy gas from Gazprom at any price. But now in talks with other suppliers we will not put pressure inability purchases from Gazprom, which will significantly strengthen our positions.
It is not yet clear directional decision on the price revision in the future or in the past. And if in the past, we would not only reset us hanging on the debt of $2.2 billion, but also to demand compensation. Although, of course, this option is too good to be true.
And Yes, it's not "Stockholm our", and "Oslo ours." This is a legal decision without regard to who is bad and who is good. And it's nice. We have not made a gift, like poor relatives. Our work was appreciated. And in the office of Naftogaz should be drinking champagne even teetotalers and ulcer.
Comments
comments