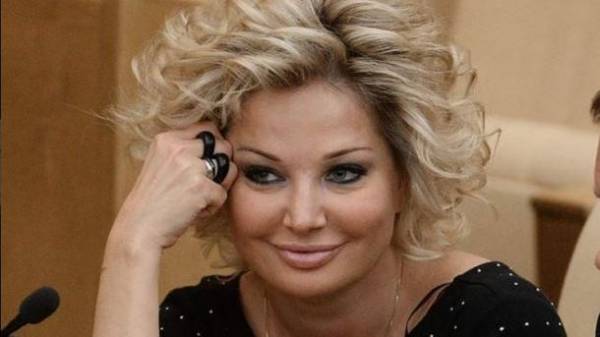 The victim's wife in Kiev ex-Deputy of the state Duma of the Russian Federation Denis Boronenkov, singer Maria Maksakova debunked the myth of the Russian mass media that allegedly in Ukraine are forced to learn the Ukrainian language. She wrote about this on his page in Facebook.
She explained to the Russians why you need to protect the Ukrainian language.
"Rossm figure out what I am forced to learn Ukrainian. So here I want to tell them that only an idiot would give up their real roots. Ukrainian should love and cherish anyone who considers himself a Russian, or forgot that Kiev-mother of Russian cities? It was in every textbook," wrote Maria Maksakova.
We will remind, earlier known Russian music critic Arthur Gasparyan published on his page in Facebook video, which Maksakova flattering about the Ukrainian language.
"This is a very poetic language. It is characterized by melodiousness, very comfortable vocals. And then – the Ukrainian original. Like it or not, but I have to admit. Empire (the Russian – ed.) is, of course, was to support those poets who wrote in Russian, but this does not mean that it's primary. Therefore, I believe that any Russian man must love or at least a little to navigate in the Ukrainian language. It never hurt anybody", she said.
Comments
comments