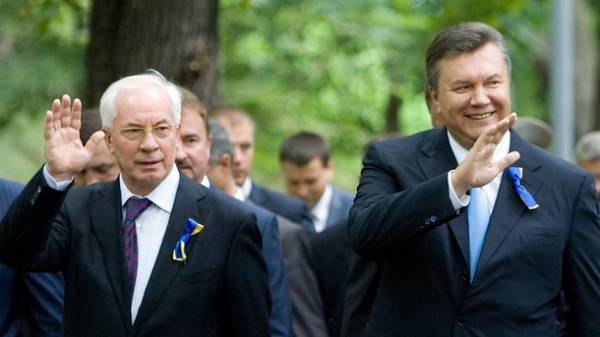 Fugitive ex-President Viktor Yanukovych and former Prime Minister Mykola Azarov will not be able to take advantage of a visa-free regime with the EU, as they do not even have time to issue biometric passports. This was stated by foreign Ministry spokesman Marian Betz during communication with the Ukrainians on the telephone line, transfers the UNIAN.
Answering the question whether Azarov and Yanukovych without a visa to go to EU after the entry into force bezveza, Betz replied, "I think not. I think that those cities, where they are now, they hardly dare to leave".
According to her, representatives of the former government did not even have time to issue a biometric passport, because in Ukraine, they will immediately be detained.
She recalled that many representatives of the former government of Yanukovych's entourage were denied entry into the European Union.
As you know, on 17 may, the decision on granting Ukraine "bezveze" with the EU was signed in Strasbourg. 22 may in the Official journal of the EU published the document, and now from June 11, visa-free regime comes into force.
Comments
comments