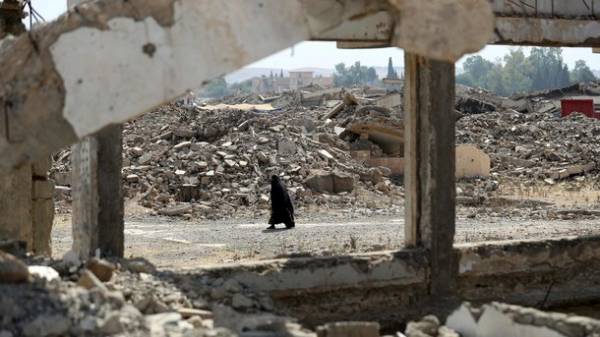 The Iraqi military found another mass grave of civilians executed by militants of ISIS (Islamic state), in Central Mosul, according to a source, the TV channel "Al-Sumaria".
This time the grave was discovered in the area of Al-Shifa, a few days ago, liberated from terrorists. In the grave, the law enforcers found the bodies of 60 people, among them elderly men and women. Twenty-three dead women before the advent of the city radicals were either employees of municipal and state agencies, or lawyers. This is evidenced by found in their clothing documents.
The nature of the damage suggests that the people were killed.
The Iraqi military said on Saturday — the first day of the Muslim Holy month of Ramadan, which began storming the last areas in Western Mosul, controlled by the terrorists of ISIS.
The operation to liberate the largest stronghold of the IG in Iraq, Mosul continues from October 2016 with the support of the coalition headed by the USA. Military first liberated the Eastern part of the city, and in February moved to operations in the Western part.
Comments
comments