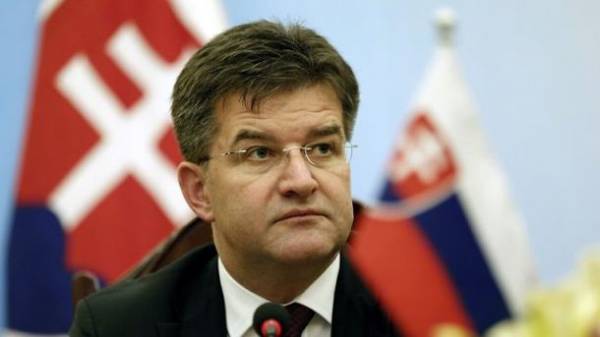 The representative of Slovakia Miroslav lajčák was elected Chairman of the 72th session of the UN General Assembly. It is reported by the UN news Center.
"Our common goal is to improve the efficiency of the UN which would consider the interests of all States," said newly elected chair. He expressed the commitment of multilateral diplomacy and announced its readiness to support the efforts of the Secretary-General, antónio Guterres for the UN reform.
Lajcak has identified six priority areas of its activities during the 72nd session of the General Assembly of the UN: conflict prevention, migration, human rights, sustainable development, climate change and equality.
He said that he did not intend to come up with new initiatives that would require new spending. The new Chairman will be to achieve real results in the framework of the agenda of the UN General Assembly.
The Minister of foreign Affairs of Slovakia Miroslav Lajcak, a graduate of Moscow state Institute of international relations (MGIMO). In his record – work in the embassies of Czechoslovakia and Slovakia in Moscow. He also held the post of high representative of UN in Bosnia and Herzegovina. Lajcak was one of the candidates for the post of General Secretary in the elections held in 2016.
The General Assembly is the only universal body, which is responsible for peace and security, development, poverty eradication and infectious diseases, disarmament, human rights and environmental protection. In early 1946, the General Assembly consisted of 51 States, now they are — 193.
72nd session of the UN General Assembly will open on September 12. On the same day, Lajcak will begin his duties as its Chairman.
Comments
comments