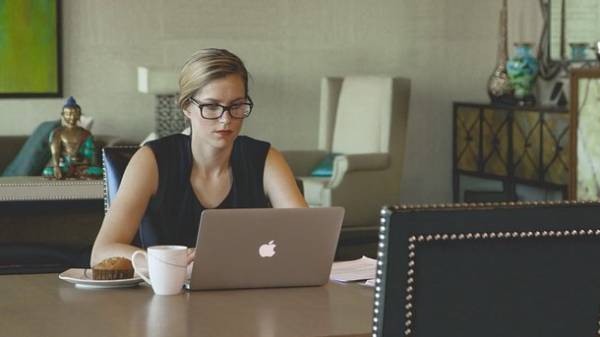 Ukraine does not have enough IT specialists. And in this country follows global trends, because of the lack of qualified it specialists on the international labour market becomes aggravated. And the best of the best can get only a very generous employers, writes UBR.
Earlier in the Ukraine lacked only highly specialized IT professionals, now you will not find specialists and web/digital development, experts say.
"There are lots of aspiring professionals who are considering our company as a platform for experience. And after they got it, move on or outsource to foreign companies, or even move abroad," — said the managing partner of the Agency, CF.Digital Irina Mustine.
Developers entry level (Junior) on the Ukrainian market enough (although here with a sensible staff also have problems), but it people of a higher class not so much. For example, many Senior professionals (testers, product managers) are leaving abroad, where they are offered employment at a higher salary with the opportunity for career growth.
"Businesses are increasingly experiencing the need for digital solutions. Therefore, it is logical that demand for IT specialists increases. Today is not enough skilled, competent developers. The market dictates high requirements for technical expertise. And this applies to developers, not only of Middle and Senior level, but also of Juneau," says HR Director of the company Skywell, specializing in web and mobile solutions for business, Svetlana Yashchenko.
Foreign coin and leave the Ukrainian IT-startups abroad is much easier to attract initial investment in your project. And the financing is more generous.
"Going to Germany, UK, USA, India, even in Poland. Projects present the same person as a year ago. New almost do not appear. They are lured to foreign offices", — said the founder and CEO of "Open Data Incubator 1991" Denis Gursky.
In order to cover the shortage, IT companies are actively developing relations with leading Ukrainian technical University KPI, Kyiv National University. Shevchenko and others specialized institutions Annually produce 600 thousand "geeks" that is the fourth figure in Europe.
But the quality of training is constantly decreasing, experts complain. In Ukraine now there are no more than 100 thousand talented engineers. And this main argument, which draws on our market of foreign company.
In addition, foreign customers now pay attention to the regions of Ukraine. They are more comfortable with the location of the office and often implement projects not only in the major cities of our country (Kyiv, Kharkiv, Lviv, Odessa), but in the smaller, where the development is 1.5-2 times cheaper.
Regional sales Manager for Crossover Sinan ATA says that companies should reconsider its approach to retaining talent in the state, offering them a more comfortable environment (work outside office and flexible schedule).
The gap between the cost of a good specialist and a budget for the development of the Ukrainian companies is reduced. This means that they must retain highly skilled professionals high salaries, reducing their profitability or to add to the pool of projects overseas segment. Another option is to settle for less qualified personnel.
As a result, major IT companies have to keep many qualified "it people" on "the bench" — sometimes they are waiting for work (getting paid) for 2-3 months until the sales Manager of the company's services will sign all contacts.
The problem of "salary bubble" increasingly concerned about the professional public.
As in many Western European companies, the bureaucracy erected in the absolute, this situation is standard. Naturally, all costs are passed on to customers, and the price of services on the development rolls.
"To avoid "empty runs" we came to the business model of the consortium — each company is small (the state) and highly specialized, and in the case of large projects, one member of the consortium "leases" employees of other members of the Association. Due to this, win tenders, to keep a stable staff. We predict that the same path will be forced to go and other market participants", — said the member of the Supervisory Board Intecracy Group, Vice President of it Ukraine Yuriy sivitsky.
Taking this opportunity, "scarce" cadres gradually began to raise prices. "Salary market is overheated. Price tags is growing at 5-10% per year," says CEO SBT Systems Ukraine Dmytro Ovcharenko.
The rise in the cost of developers without a corresponding increase in their skills makes Ukraine less attractive for opening a new business in the field of IT. And considering that developers in Ukraine are already receiving almost as much as their colleagues in Europe – the problem of "salary bubble" increasingly concerned about the professional public.
"The market has reached the salary strap, above which the West is not ready to pay. Fees can raise, if you have very unique skills that are needed to run the project. But this is a small part of the specialists," explained the IT expert Victor Valeev.
For example, if the hour of work American it workers is estimated at about 110-130 dollars, and Mexican — $ 70-80, Ukrainian specialists cost $ 40-50. It out with the customer service and bundesebene. Not all Ukrainian companies this amount can afford.
"Because class specialists will pay for the hybrid scheme, to invent different bonuses and them to keep. Our company is often trying to approve the budget, and then to include all that is possible. Because our experts leave abroad. In such conditions, Ukraine risks to remain without quality of services for the domestic market," — says Irina Mustine.
Comments
comments