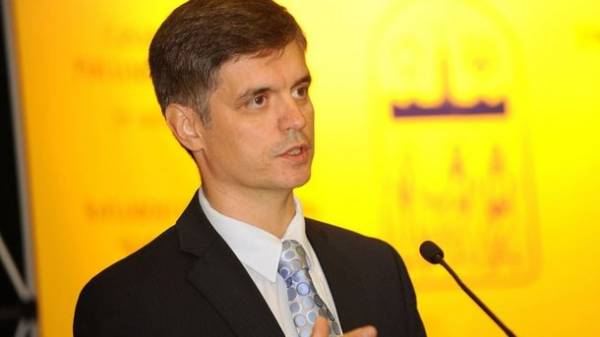 A meeting of leaders "Norman Quartet" (Ukraine, Russia, France, Germany) at the highest level will take place when it will be ready for all the parties. About this, commenting on the negotiations in the "Normandy format" on Tuesday, may 30, in Berlin, said the head of the Ukrainian delegation, first Deputy Minister of foreign Affairs of Ukraine Vadim pristayko, reports "UKRINFORM".
"The result (for today's meeting – Ed.) it will be clear in a few days, if we manage to achieve some progress in the preparations for the forthcoming meeting at the highest level, what he was talking about the French President and the German Chancellor," – said Pristayko, adding that such a meeting makes sense only when it is well prepared.
The first Deputy Minister also noted:
the French side confirmed that the new President of France Emmanuel macron is very interested in holding such meetings;
the German side remains active;
Ukrainian President ready to meet when you have a chance.
"It remains a detail, the Russian Federation, when Putin will be ready to sit down at the negotiating table in the framework of "Normandy four" – said the diplomat.
According to him, "we have not heard officially or unofficially about the readiness of the Russian side".
The question of the "road map" implementation of the agreements Minsk was not discussed, it is within the competence of the political advisors of the heads of state and government, told Pristayko.
Reportedly, the negotiations in Berlin at the level of Ministers of foreign Affairs of the countries-participants of the Normandy format lasted for almost 4 hours.
The talks were preceded by a conversation in a tripartite format, the representatives of the Ukrainian, German and French sides.
Comments
comments