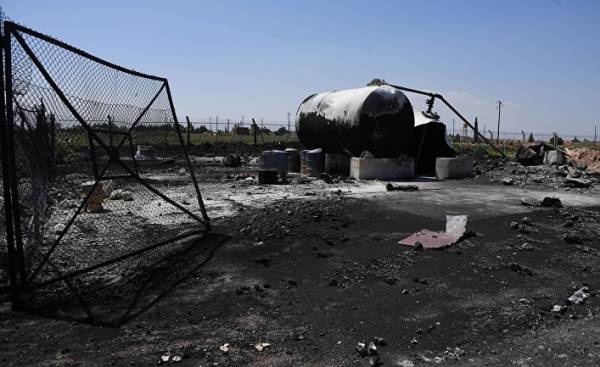 Against the background of increasing tensions between the United States and Russia the former Director of the CIA and the national security Agency, who held this position under President George Bush, said Wednesday night that Moscow will be in a disadvantageous position in case of war.
"Nobody wants to fight with the Russian, but let me focus on another issue. Russians also do not want to fight with us, — said retired air force General Michael Hayden (Michael Hayden) in an interview with CNN. — Russia is much weaker".
[email protected]: "No one wants to go to war with the Russians, but the Russians REALLY don't want to go to war with us" https://t.co/Q4YqjNj9OQ
— OutFrontCNN (@OutFrontCNN) 19 APR 2017
​
@GenMhayden: "Nobody wants to fight with the Russian, but do the Russians want to fight us?" 20 APR 2017
Once off the coast of Alaska twice a day was seen a couple of Russian bombers, he lashed out at Russia. The General called these actions "a bit pathetic", but said that "this is a good opportunity for training our air force in Alaska."
Hayden, who was often criticized Donald trump in the presidential race, praised the administration's decision to launch a missile attack on Syria and lose most powerful non-nuclear bomb on the positions of ISIS in Afghanistan. He called these actions are correct and smart.
But Hayden's increasingly troubled reaction to trump and his team at North Korea's actions. He warned: "I believe that we are too much rocking the boat."
Hayden acknowledged that the United States is trying to create a "mess" in the North-Eastern part of Asia. According to him, the tough rhetoric of administration trump, the recent visit of Vice-President Mike Pence in the region, as well as sending to the Korean Peninsula impact the aircraft carrier groups are an attempt to apply a corresponding signal.
The General made the following conclusion: "This signal is not for North Koreans, it is designed for the Chinese. We want to affect them, so they stepped up pressure on the North."
According to him, if to follow the current policy, and if nothing changes, "the North Koreans in four or five years will be able to launch a nuclear strike on our Seattle".
Comments
comments