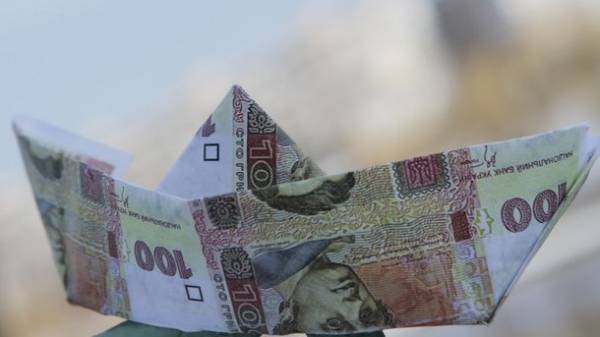 The Deposit guarantee Fund of individuals (fgvfl) launches pilot project on the sale of assets under the new methodology, suggesting the start of sales with 100% of the carrying amount of the asset. This was announced by the Deputy managing Director of the Fund Svetlana Rekrut at a press conference.
"At the moment we have a pilot project, which includes about 80 banks. They now put their assets, starting with 100%, without the approval of the minimum price Fund. This gives the market the opportunity to determine the real market value," – said the Recruit.
According to her, the new technique involves the refusal of setting a minimum price, conditional waiver of the evaluation phase assets and start asset sales with 100% of their book value, with a gradual reduction in the selling price as the auction.
According to her, such a mechanism will allow the Fund to save at least five months of time during the period of liquidation of the Bank due to the early sale of the assets immediately after the formation of the liquidation estate.
Also Recruit noted that the pilot project will last until the end of the summer, while in parallel, the Fund will make the necessary changes in their regulatory framework in order to use the new mechanism on a permanent basis.
As reported, the financial resources of the Deposit guarantee Fund on may 1, 2017 amounted to 12,963 billion.
In 2016, the guarantee Fund received from the management of the assets of insolvent banks 7.2 billion UAH, including 3.2 billion UAH from the sale of assets. In 2017, the guarantee Fund intends to double the revenues from the sale of assets.
Recall that in late April the national Bank of Ukraine has started the sale of its recreation facilities.
Comments
comments