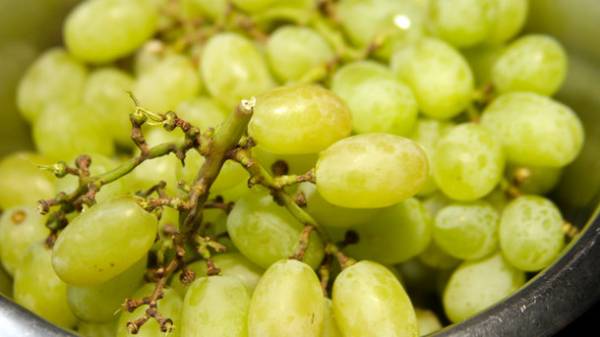 The benefits of grapes was also known for a long time. This berry in Ancient Greece successfully treated colds and reduced fatigue. Thanks grapes, in modern medicine, a new direction — ampelotherapy. But before becoming a follower of vinogradarey, you need to get to know about the beneficial properties of grapes, as well as about contraindications, reports likefoods.ru.
The therapeutic value of grapes is great. Grapes are useful in the treatment of asthma, raises the nitric oxide levels in the blood, preventing blood clots, reducing the likelihood of heart attacks. Grapes are a good helper in the treatment of constipation, indigestion. Struggling with liver disease. Reduces fatigue, slows the aging process.
SEE ALSO
A list of foods that help to gain weight
Not only ripe grapes, but the juice of them possesses useful properties. At home it can be an excellent tool for the treatment of migraine. Drink it early in the morning, on an empty stomach, without diluting with water. Juice prepared from the green berries will support your immune system, reward of energy and good spirits. And the juice from the grapes with purple color will help in the prevention of breast cancer, improve brain function and reduce the risk of age-related vision loss. Burgundy grapes have antibacterial and antiviral properties, protecting our body from infections. And can even cure herpes.
Harm and contraindications
Bad to eat berries and grape juice in ulcer of the stomach and duodenum, and diarrhea. Do not eat grapes people suffering from diabetes, obesity. Hypertension, liver cirrhosis, colitis, dental caries, stomatitis, eating grapes can also cause harm. Doctors do not advise eating the grapes pregnant women.
The grapes should not be consumed along with raw milk, raw fruits and vegetables. As well as with fatty foods, mineral water, alcoholic drinks. It threatens with disorder of the gastrointestinal tract.
Remember that before eating the grapes, it is necessary to wash in warm water.
Comments
comments