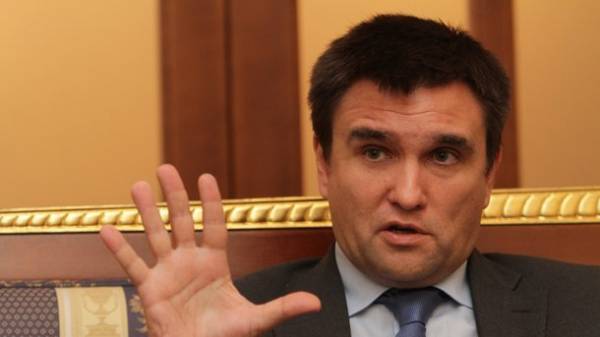 After the statements of Russian President Vladimir Putin to Kiev Princess Anna Yaroslavna, the Minister of foreign Affairs of Ukraine Pavlo Klimkin said he would call Russian poet Alexander Pushkin wrote. About this he wrote on Twitter.
"I will read Pushkin Ukrainian. In the end, the Ukrainian Odessa and the Crimea has repeatedly inspired his creative genius," he wrote.
Wartime Pushkin ukrncem.Prestou,Ukrainian Odessa and Krim were not disposable nadiali Yogo tvortsovo Gena:) #JeSuisAnnedeKyiv #JesuisUkrainienne
— Pavlo Klimkin (@PavloKlimkin) 30 may 2017
The Minister noted that the Russians really think Anna Yaroslavna Russian woman. "The problem is not that Russia is trying to "assign" Anna Yaroslavna, and that really believes Anna Kiev Russian woman …", he added.
The problem navti not in fact scho Rosiya namagala "privlacnosti" Anna Yaroslavna, and in fact, what really waza Anna Kisko Rosenau…
— Pavlo Klimkin (@PavloKlimkin) 30 may 2017
Earlier the President of Ukraine Petro Poroshenko said that Vladimir Putin yesterday tried in front of the whole of Europe to steal in Russian history from Kiev Anna Yaroslavovna – Queen of France.
We will remind, yesterday the President of Russia Vladimir Putin said that Franco-Russian relations began with the marriage of Anna Yaroslavna, the middle daughter of Yaroslav the Wise, Henry I, in 1051. "With the visit of Tsar Peter (the First. – Ed.) in France began the history of Russian-French relations. It has much deeper roots. The educated French public know about the Russian Anne – Queen of France," he said.
Comments
comments