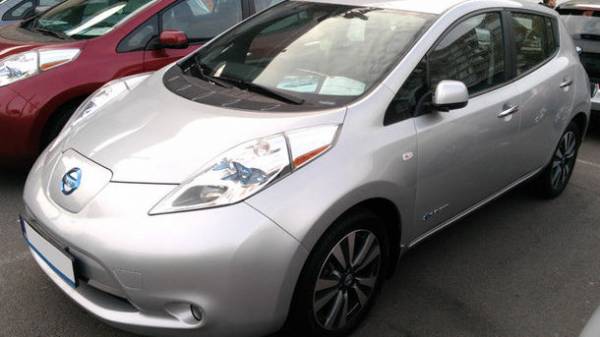 For the period from January to may of the current year in Ukraine the first registration number received 958 passenger cars, according to "Ukrautoprom".
As a result, the share of vehicles with zero emissions on the primary market of passenger cars amounted to nearly 2%.
Compared to the same period last year, the demand for electric vehicles has grown 2.8 times.
However, it has significantly changed the age structure of the market for such a car. A year ago, the proportion of new vehicles in primary registrations of electric cars accounted for almost 45%, now only 18%.
The absolute leader on the Ukrainian market of cars that run on electricity remains a model of the NISSAN Leaf, the preference which he gave 816 motorists. This number is only 124 have purchased new machines, the rest were content with imported second-hand.
The second most popular among Ukrainians of electric vehicles was the Ford Focus Electric, he has a record of 37 car for five months (3 new and 34 used).
Completing the leadership trio of two cars: TESLA Model S and BMW i3, which for five months received 24 registration number. While the BMW i3 is a significant advantage in terms of new car – 16 of the Bavarians against 7 cars Elon musk.
Comments
comments