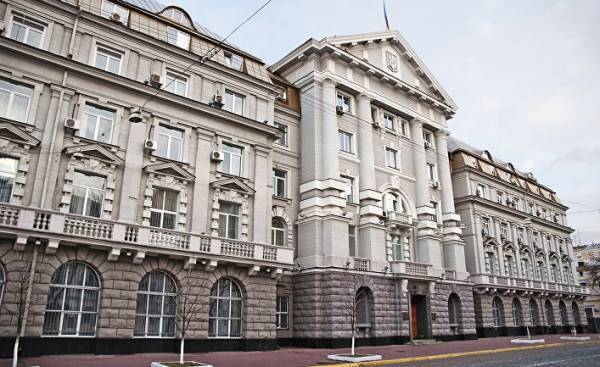 The Prosecutor's office of Autonomous Republic of Crimea according to the materials of the security Service of Ukraine (SBU) has opened criminal proceedings on the fact of the outbreak of the Russian officials and Crimean officials hybrid war against Ukraine. Reports a press about it-service SBU.
Criminal proceedings opened under part 1 of article 437 of the Criminal code of Ukraine (planning, preparing or waging a war of aggression or military conflict, as well as participation in a conspiracy to commit such actions).
In the SBU said that the production is unprecedented.
"For the first time a legal assessment will receive the information component of the hybrid war of Russia against Ukraine. The importance of this process is determined by the fact that the aggression of Russia was forced to leave the place of residence of thousands of Ukrainians, especially Crimean Tatars, the second time in 60 years, in fact, experiencing a genocide by a totalitarian regime," — said the press service.
According to the report, the security service was collecting information on specific criminal activities of the Russian intelligence services in the information field of Ukraine before the annexation of Crimea, making it possible to access these criminal proceedings.
"During a pretrial investigation, special attention will be paid to the facts of preparation for the annexation of Crimea and the artificial creation of the population of the Peninsula, including through the media and Internet resources, the hatred of the peoples of Ukraine. Proper legal assessment will be given to other actions aimed at elimination of obstacles for the invasion of the Russian armed forces on the territory of our state and to create conditions, including through manipulation of public consciousness through the media and the Internet, for the illegal annexation of the Autonomous Republic of Crimea", — said in the SBU.
Russia annexed Crimea after the illegal referendum on 16 March 2014. The annexation of Crimea by Russia is not recognised by Ukraine and most countries of the world.
Comments
comments