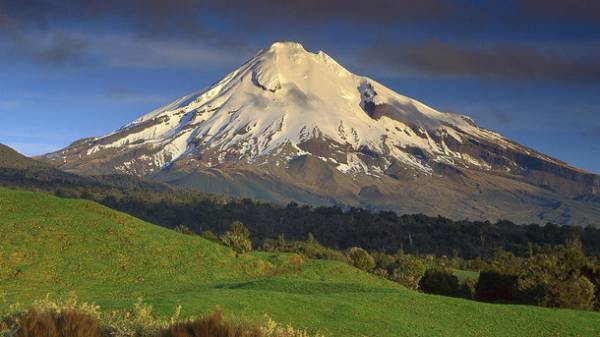 25-year-old Playboy model Jaylin cook posed naked on the slopes of NZ and mount Taranaki.
Published in Instagram the girl aroused the indignation of representatives of Maori, the indigenous population of the country. For them, Taranaki is a sacred hill, reports The Telegraph.
"It's like that to appear Nude in one of the temples of the Vatican," — said the representative of the Maori Dennis Gauhar. The man said that the act model is a typical example of misunderstandings between the different cultures.
Maori believe the volcano Taranaki, the burial place of their ancestors. Moreover, the hill is also considered a distant relative for the indigenous people of new Zealand.
According to the traditions of the Maori, to climb Taranaki is permitted in exceptional cases, for example, for the conducting of funeral ceremonies. The rest of the volcano is considered inviolable.
Cook said, however, that specifically examined a number of materials about the volcano before you arrange it on a photo shoot.
"I have never found information that this is a sacred place," said the model.
Earlier it was reported that Europeans and Canadians are angered sacred mountain in Malaysia. Police arrested four aliens who posed naked at the highest point of the country.
Comments
comments