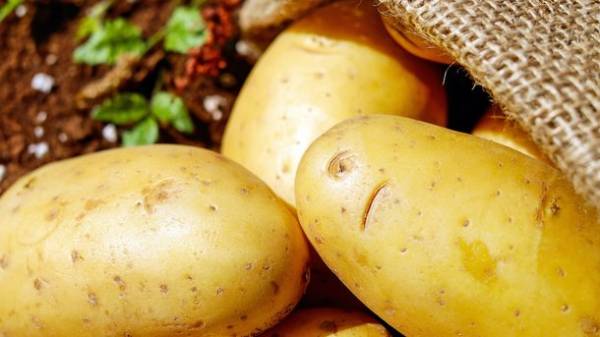 Today, may 30, fans of "the second bread" celebrate the world day of potatoes, and prepare from it a tasty dish. Opponents of potatoes, of course, they do not understand, because this root is useless: it is composed of a negligible amount of vitamins and minerals, but consists almost entirely of starch, leading to rapid and sustained weight gain.
But it turns out that most of the disadvantages of French is a real slander! The truth about "the doctor in uniform" we were told Natalia Gordienko, a gastroenterologist, a physician of the highest category.
1. CONTAINS USEFUL STARCH
If you do not have excess weight, the potatoes you does not threaten. Because the starch, turning then in the body into glucose, is a source of energy. And please note: the starch content of the vegetable is not true. The starch in it only 18%, and most of the potato consists of water — 75%.
2. NOT INFERIOR TO MEAT AND EGGS
Potato proteins are not inferior to the proteins of eggs and meat. Usefulness of proteins needed to update the cells of all organs, is determined by the composition of amino acids and ratio of indispensable of them. And the potato contains the same amino acids, and complete protein. Plus tryptophan (who, by the way, takes part in the synthesis of the hormone of joy — endorphin), lysine, threonine, methionine, Valen, leucine, phenylalanine, isoleucine.
3. CLEANS THE BODY
The potato contains propective. When the heat treatment is hydrolysis, leading to the formation of pectin. And this substance is known — an excellent adsorbent of toxins. But only the best potatoes to boil or fry, and bake.
4. AKIN TO MINERAL WATER
In the composition of the potato minerals a bit — 1%. This amount seems insufficient to call the tubers treatment. But! The same amount of useful salts contain certain kinds of table mineral water. Namely, salts of potassium and phosphorus, sodium, calcium, iron, magnesium, sulphur and microelements — copper, zinc, bromine, boron, manganese, cobalt. And table waters and normalize the digestive tract, metabolism, liver and gall bladder, prevents anemia, pressure surges and mood swings. That is, these properties and the potatoes.
5. ESSENTIAL FOR HEART AND KIDNEY
The above potassium is needed for the kidneys and cardiovascular system, removing from the body excess fluid and reducing the load on these organs.
Comments
comments