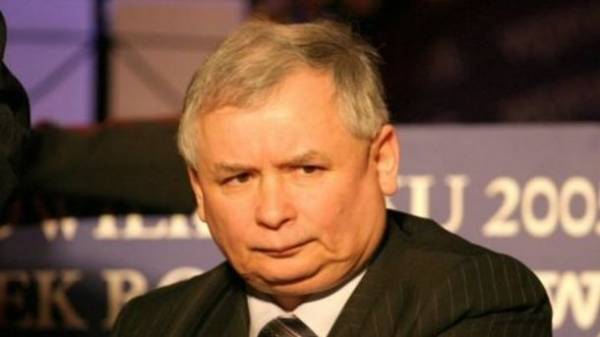 The EU concept of "different speeds" capable of destroying the European Union. This was stated by the leader of the ruling party of Jaroslaw Kaczynski, Rzeczpospolita reported, transfers "Ukrainian truth".
According to him, Poland has become a government that has the courage to confront this fatal concept directed against States committed to the idea of a common Europe."
Kaczynski added that the background of the dispute on the re-election of Donald Tusk to head the European Council, was also a dispute about Europe "two speeds".
"Poland gave a hard fight back (the concept of different speeds. – Ed.) and I want to thank the Prime Minister Szydlo for her determination and courage. I could tell she was in the forefront of those for whom Europe of "two speeds" is unacceptable. Poland became a country, which has the courage to confront this fatal concept dividing the EU and against the States which favour the concept of a common Europe", – said the leader of IPRs.
"Today we must fight to this concept, which essentially means the end of the European Union in the modern sense of the word, was not implemented," – said Kaczynski.
Earlier it was reported that the leaders of the major economies of continental Europe approved the concept of multi-speed Europe in which some countries might deepen the integration faster than others.
As reported, the Pentagon has prepared a plan for the development of the EU after Brexit.
Comments
comments