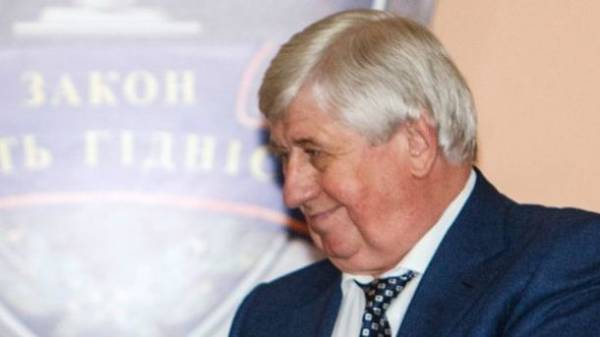 Night 23rd March a number of Ukrainian media reported about a grave condition of former Prosecutor General of Ukraine Viktor Shokin. However, the Shokin only amused by this information. That is actually a ex-Prosecutor General is alive and well, said the relatives of the Victor, according to "Ukrainian news" .
Media reported that at the moment Viktor Shokin is dying and could "not live until morning." This was allegedly reported by a source in the hospital "Feofania".
Relatives of ex-Prosecutor General said that he is alive and well and very amused by this information.
"Went from one mistress to another and go," – said Viktor Shokin, talking about his health.
Also the former attorney General said that it was a dirty provocation of his enemies and wished them all good health.
Comments
comments