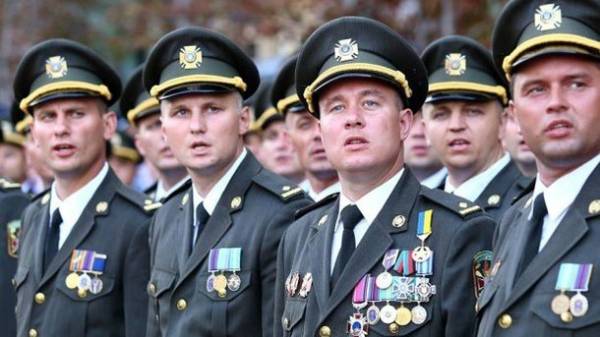 According to the decree of the Minister of defense Stepan Poltorak, the military service in the ranks of the APU will call thousands of reserve officers. About it told the "Today" chief of staff, Deputy chief of the General staff of the Armed forces, Lieutenant General Artur Artemenko.
According to him, about a thousand reserve officers to call in the army under the age of 43 years.
"Can be called to persons under the age of 43 years, who completed a full course of military training on program of preparation of reserve officers graduated from the military Department, I have higher education not below that of BA and which has the primary officer rank. The term of military service for these individuals is 18 months," said Artemenko.
As you know, today the Minister of defence Stepan Poltorak signed a decree on conscription of reserve officers for military service.
As recently explained in the Ministry of defence, the officers on the call are required to pass three-month training at training centres of the APU, and then will be assigned to the primary officer positions in the unit who are not involved in the military RAID on the territory of Donetsk and Lugansk regions.
Comments
comments