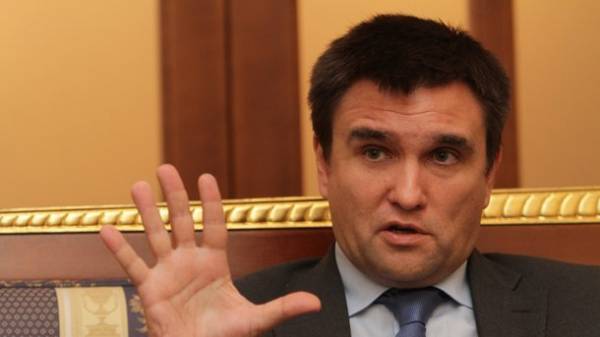 Ukraine imposed sanctions on Russian Internet resources, as countermeasures to counter Russia's hybrid war. He spoke about it at a meeting of the Committee of Ministers of the Council of Europe.
According to him, Russia has used the Ukrainian information space on the territory of Ukraine to incite hatred in the country.
"As part of the hybrid war Russia-fruitfulness on the Internet and in particular social networks. Ukraine was forced to introduce sanctions against a number of Russian legal entities whose activities threaten the national information and cyber security, and sow hatred and discord", – stated in the message Klimkin on Twitter.
"Limitations are purposeful countermeasures adopted in accordance with the principle of proportionality against Russia as a state that should be responsible for their actions," – said Klimkin.
Poinformowa Parliament Wrapi about rsena RNBO schodo rosiyskih situ that simeri: pic.twitter.com/rtCjoDRWpl
— Pavlo Klimkin (@PavloKlimkin) 19 may 2017 R.
We will remind, on may 16, the President of Ukraine Petro Poroshenko has put into action the decision of the Council about the ban in Ukraine a number of online resources, including popular social networks and websites as "Vkontakte", "Odnoklassniki", "IMDb", "Yandex", "Mail.ru" and others. Under the sanctions also got famous software products of"1C", "Kaspersky".
Only in the doghouse was already more than 450 companies and 1228 individuals, a ban will be in effect from one year to three.
Comments
comments