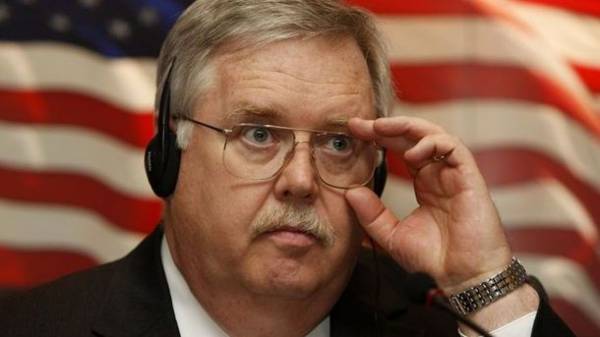 Understanding Russia and the United States must in resolving global challenges. This was stated to journalists the US Ambassador to Russia John Tefft on the sidelines of the forum "Dialogue of Fort-Ross".
"One thing is clear – we are stronger when we understand each other and see not only differences, but what unites us, – said the Ambassador. – When the global economy is growing at a phenomenal pace, the decision of global problems the stakes higher than ever, such cooperation and understanding are of particular importance".
Earlier, U.S. President Donald trump said that Russia must be held accountable for its actions in Crimea and the Donbass.
"President trump confirmed transatlantic consensus on Russia's involvement to responsibility for its actions in Crimea and Eastern Ukraine, and also stressed the importance of beliefs Russia to fulfill its obligations under the Minsk agreements", – stated in the message of the White house.
Comments
comments