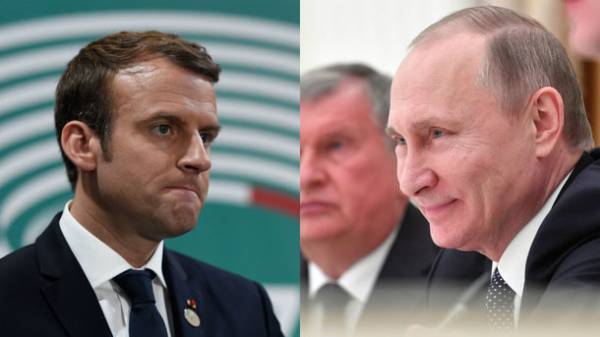 Russian President Vladimir Putin used a meeting with his French counterpart Emmanuel Macron to promote the idea of the futility of sanctions, and that, in turn, will remind of the inviolability of foreign borders. This opinion was expressed in comments "Apostrophe" Russian opposition Konstantin Borovoy before the meeting of the two leaders in France.
According to him, the upcoming meeting of Putin with the President of France shouldn't expect.
"The Makron hard enough position, I suppose, that he would remind Putin of his obligations and the obligations of Russia to respect the boundaries of others. Spoken the ritual words of cooperation. This meeting will be more ceremonial than some progress. Putin himself is not interested in this promotion and does everything that it was impossible," – said Borovoy.
The opposition leader said that Putin is using this meeting to promote his idea of the meaninglessness of sanctions, the unnecessary isolation of Russia.
As said Russian presidential aide Yuri Ushakov, the meeting of Putin and Macron will be of a more informal nature, with no agreements on its results to give it is not necessary.
We will remind, today Putin in Paris will meet with Macron in the framework of the exhibition, dedicated to the 300th anniversary of the first visit of the Russian monarch Peter the great to France.
Comments
comments