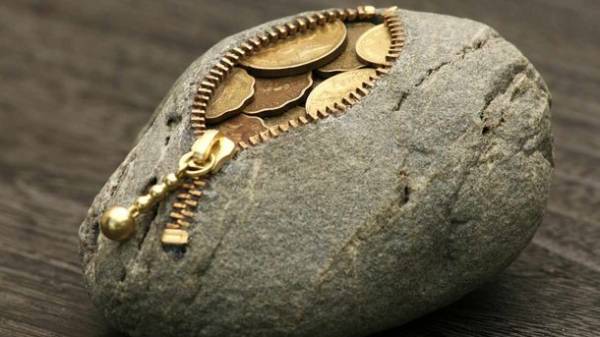 State Treasury service has sent to local authorities requesting them to "confirm readiness" to repay the Treasury for the previous periods.
This is stated in the letters from the Treasury that is available to "Economic truth". The response from cities to the state Treasury waiting until June 21.
We are talking about debt short-term borrowings with Treasury bills in the period of 2009-2014. Local budgets have taken such a loan to cover cash gaps, i.e. to Finance expenditure in the absence of income over a certain period of time.
Also in a letter to Treasury signed by first Deputy head of the State Treasury service of Ukraine Duda says the state Treasury has developed a draft decree on the procedure of repayment of the loans and sent it for approval to the Ministry of Finance.
The city, in turn, accuse the government of incorrect calculations of the budget and demanding that the debt was written off. Otherwise be underfunded other expenses.
For example, as of June 1, 2017, the amount of debt of Chernivtsi made 419,1 million. "In fact, local budgets debts accumulated as the result of overstating the estimated revenues of the I-th basket and prolonged failure to comply with these indicators. […] Debt on medium-term loans should be written off," writes in the official letter head of Department of economic analysis and planning of budget revenues of the Chernivtsi city Council Svetlana Adamovich.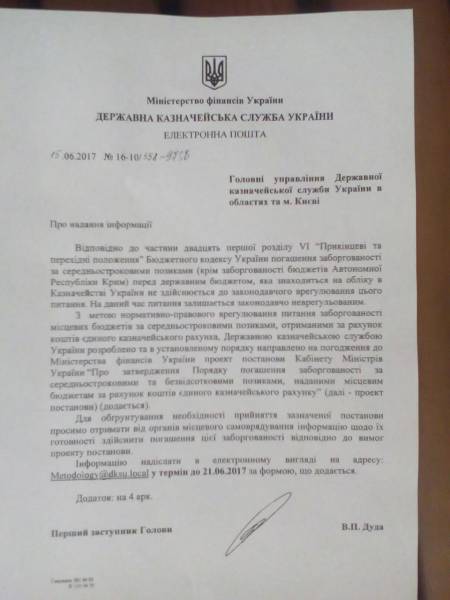 A similar position was voiced by other cities, including Ivano-Frankivsk, Chernihiv and Kharkiv. So, the mayor of Kharkiv Gennady Kernes wrote a letter to Finance Minister Alexander Danilyuk, in which he stated that "established by the laws on the state budget in 2010-2013 indicators of income exceed the real possibilities of their implementation" and so the town had to borrow from the U.S. Treasury. Kharkov needs to the state Treasury 360,9 million. According to Kernes, the debt to Treasury should also be written off.
According to the Association of cities of Ukraine, the volume of debts on medium-term loans for previous periods is 9 billion UAH.
Comments
comments