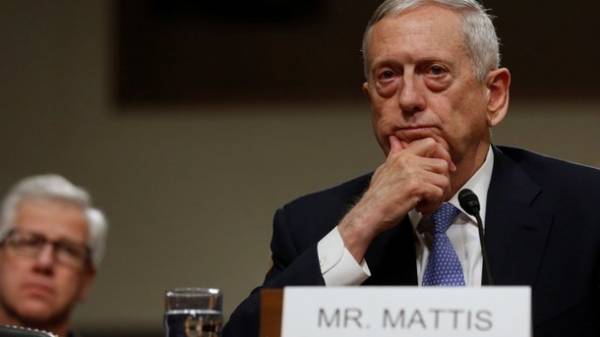 A military conflict involving North Korea threatens not only neighbors, but also Russia and China. This was stated on air of TV channel CBS Pentagon chief James Mattis, reports RIA Novosti Ukraine.
According to him, the military conflict in this region could lead to disaster.
"This regime (North Korea – Ed.) poses a threat to the region, Japan, and South Korea. In the event of war they (North Korea – Ed.) will also pose a threat to China and Russia. But the main thing here is that it would be a disaster, if it comes to fighting, if we are not able to resolve the situation by diplomatic means," said Mattis.
He believes that the conflict could become "the most severe battle in the lives of many people," as under attack in the first place can get one of the world's largest cities – Seoul. The Pentagon chief added that the DPRK has enough artillery systems.
As reported, North Korea has tested a new air defense system, was the President of the country Kim Jong-UN. After that, the North Korean leader called for mass production of air defense systems to protect against enemy missiles.
Comments
comments