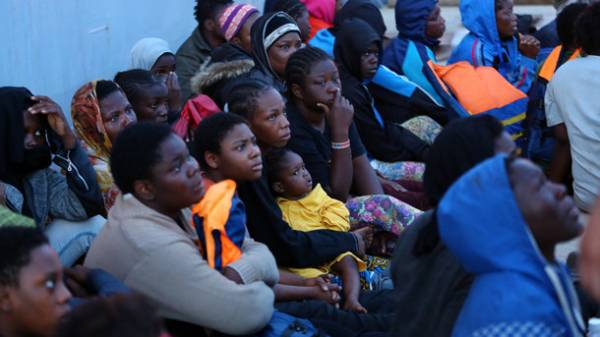 According to rescue services of Libya and Italy, the total number of migrants that were rescued during the last four days, has reached 10 thousand people, reports Deutsche Welle, with reference to the rescue service of Libya and Italy.
"Libyan rescuers have saved 26 may 1.2 thousand migrants, while the Italian coastguard and commercial vessels saved 2.2 thousand and brought them to Italian territory. However, not without casualties: Italian rescuers found in the Mediterranean sea 10 bodies of refugees. On may 24, and 35 people drowned after he fell into the sea with a crowded boat people", – stated in the message.
According to the UN, since the beginning of 2017, more than 50 thousand migrants have landed in Italy, and more than 1.4 thousand people drowned or went missing.
The migration route from Libya to Italy across the Mediterranean sea is considered the most dangerous in the world. In the past year, with 181 thousands of migrants arriving on the territory of Italy, about 90% of the profits from Libya by sea.
As previously reported, in the Mediterranean sea Thursday, may 25, sank a ship carrying on Board are hundreds of refugees from Libya, the death of 34 people already confirmed.
Comments
comments