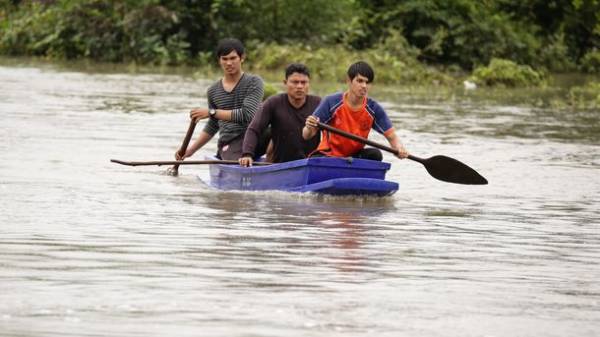 The death toll in the floods in Sri Lanka caused by torrential rains, has reached 100 people, 100 missing in the disaster zone were 200 thousand people, said the Centre of emergency response.
Earlier it was reported about the victim 91 and 110 missing.
"About 200 thousand people, i.e. 52 thousand families were under the impact of floods in 14 districts. Reported 100 dead and 99 missing," reads a press release of the Ministry.
Sri Lanka has appealed to the UN and South Asian countries for assistance in elimination of consequences of natural disasters. Heavy rains on the island continued for the second day.
We will remind, last year from flooding and landslides in Sri Lanka killed more than 90 people.
Comments
comments