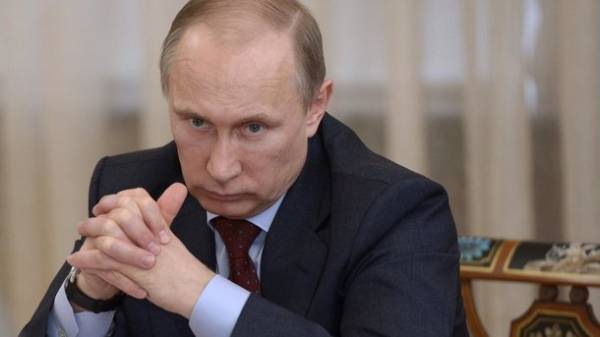 "Seven" are haunted by the shadow of Russia, as global leaders have not wanted to forget about the problems that provokes Moscow. About it "Today", commenting on the agenda starting today G7 summit in Sicily, said the Deputy Director of the Institute of world policy Serhiy SOLODKY.
"The question of the conflict of Ukraine and Russia can not be discussed. First, the Ukrainian leadership has conducted extensive consultations with key participants of the summit. Poroshenko at the last meeting with Merkel, however, emphasized that Ukraine counts on the support. Second, the "Seven" are haunted by the shadow of Russia, as global leaders have not wanted to forget about the problems that provokes Moscow. The very fact that "Seven" is "Seven" not "Eight" is the most eloquent expression of support for Ukraine. Let me remind you that Russia was excluded from this informal club in 2014. At the same time, the summit took place not in Sochi, as expected, but in Brussels. In each of the final Declaration of the "Sevens" – and in Belgium in 2014, and in 2015 the German and Japanese 2016 godv – clearly, it was noted that sanctions against Russia will remain until Moscow begins to respect the sovereignty of Ukraine, does not stop the aggressive actions against Ukraine", – said Sergey SOLODKY.
According to him, in each Declaration, the leaders clearly expressed the support of reforms in Ukraine. "This, in fact, was created in the format of ambassadors of the group of seven summit in Germany in 2015 – it includes the ambassadors of the countries "the Seven" in Kiev. This format still works, the ambassadors regularly meet with the Ukrainian elite. If the leaders of "Seven" changed its position on Ukraine, probably, and format of this long ago would not exist," – said the expert.
With regard to a future meeting of leaders "Norman Quartet", if this question will be discussed at the G7 summit, it is important to hear the position of the Macron. "While we can assume that he will not change the line Hollande and will continue to support channel negotiation; will listen in particular to the opinion of Angela Merkel. However, the Ukrainian authorities should not rely only on Germany's support. As you can see, Vladimir Putin does not lose time: a telephone conversation, the planned visit to France in the coming days (may 29 – Ed.). French direction, it seems, is on the periphery of the foreign policy attention of Kiev", – concluded Sergiy Solodkiy.
We will remind, today in the Italian Taormina (Sicily) starts a two-day summit "the Big seven". It will be attended by the leaders of the United States, Japan, Germany, France, Italy, UK and Canada. In the agenda the questions of opposition to cyber threats, terrorism, free trade and climate change.
Comments
comments