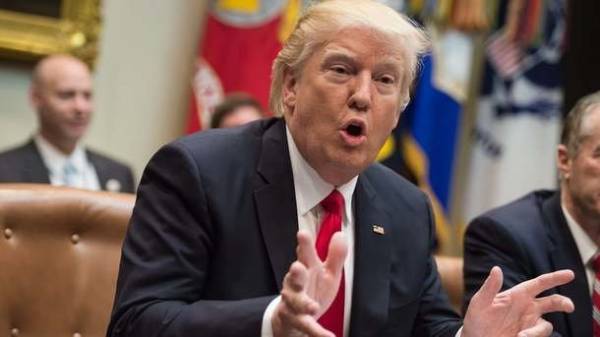 Congressmen from the Democratic party of the United States require that the German Deutsche Bank information about possible links his client Donald trump with Russia. It is reported by the German newspaper Der Spiegel, adding that the Congress wants to know, did not give the Bank the business trump the loans that were backed by government guarantees of Russia. About it as reports the edition, the letter says Democrats to the Chairman of the Deusche Bank John Crane, writes ZN.ua.
Thus, political opponents in Congress want to know whether the President of the United States financial ties with Moscow, and if they can now influence on his political decisions. The newspaper reminds that in February, Deutsche Bank conducted an internal investigation on this topic. However, if no suspicious links trump of Russia were found.
Earlier edition of Reuters reported that trump asked the FBI Director to discontinue the investigation of Flynn's ties with Russia. Flynn was fired from the post of adviser to the President of the United States after the justice Ministry declared its vulnerability through contacts with the Russians, in particular, with the Russian Ambassador to the USA Sergey Kislyak. As reported, the evening of 9 may, the President of the United States Donald trump was fired as Director of the FBI James Komi. The next day, the President promised to find a more suitable candidate for this position.
Comments
comments