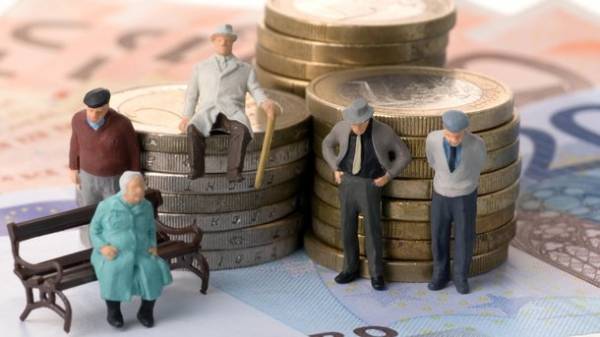 Ukrainian authorities held consultations, including with the European institutions on the draft pension system reform in Ukraine. This was announced by the head of the European Union to Ukraine Hugues Mingarelli.
"There were a lot of consultations. In this issue, we were not at the forefront because there are other global players such as the IMF (international monetary Fund – Ed.) The world Bank, which are much more involved in this issue, but we have also been approached and we are aware of conducted the discussions," said Mingarelli.
The diplomat also noted that the EU also share the opinion that the Ukrainian pension system is not self-sufficient, and there is no other choice but to reform it.
"It is important to reform it in order to get healthy financing, and also in order to meet the needs of the most vulnerable segments of the population, because we know that many pensioners live below the poverty line. And the reform of the pension system should not lead to further impoverishment of these people," – said Mingarelli.
As reported, Prime Minister of Ukraine Volodymyr Groisman stated that the pension reform in Ukraine aims to fight poverty among the Ukrainian pensioners.
We will remind, the Ambassador of the European Union to Ukraine hopes that the sanctions ban Russian Internet resources will not affect the freedom of expression in the country.
Comments
comments