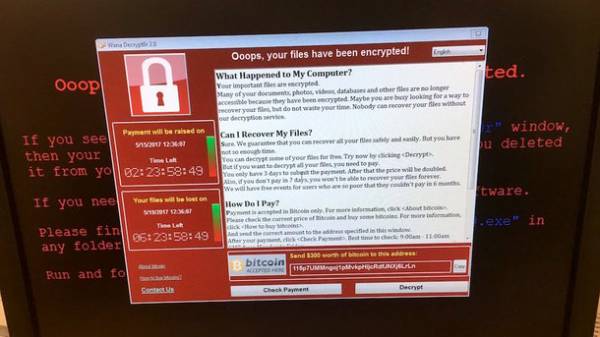 The total damage from a large-scale hacker attacks with the use of a virus WannaCry that has affected more than 300 thousand computers in more than 150 countries amounted to about 1 billion, follows from the conclusions of experts KnowBe4, the publication of McClutchy.
"The amount of alleged damage that was caused WannaCry just four days exceeded $1 billion dollars with the caused by the attack downtime for large organizations around the world," — commented on the consequences of a hacker attack head KnowBe4 STU Sjouwerman.
According to the publication, the evaluation of the damage consisted of downtime, the productivity decline in organizations, reputation and court costs, and other factors.
According to KnowBe4, similar a virus attack is possible in the near future.
We will remind, after a wave of virus attacks for your data, "WannaCrypt", the head of Europol Rob Wainwright said the threat of new attacks in the near future. 13 may it became known that Ministers of Finance and heads of national banks of the group of seven (G7) have agreed to jointly fight against international cyber attacks.
Comments
comments