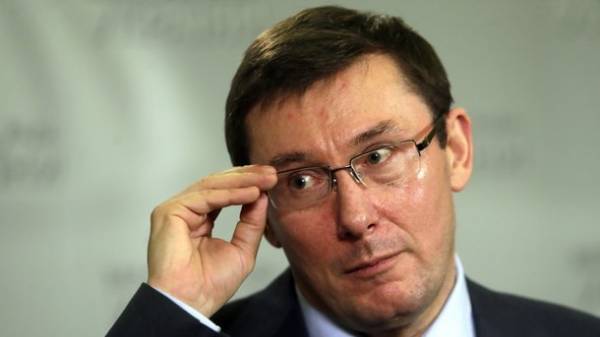 The Prosecutor General of Ukraine Yuriy Lutsenko said that in the case of murder of journalist Pavel Sheremet a result erred in not removing one of the most important videos.
"Regarding the murder of Mr. Sheremeta the investigation was conducted by the national police, we also highlighted the best prosecutors. I have to admit that this investigation was a mistake. The specific error that seized 201 CCTV security camera, another, and, as it turned out, the most important camera was not seized, and that all this time did not give very important information in the investigation," – said Lutsenko, reporting in the Verkhovna Rada on Wednesday.
"Thanks to journalists this movie became known, it is a pity that the whole world, and not only for investigators, but nevertheless, these films are very important to the investigation," he added.
The attorney General added that the leadership of the national police acknowledged the mistake and "is now trying to make up for lost time."
Earlier, the head of national police Sergey Knyazev admitted that in the investigation Sheremet mistakes were made.
Recall, 20 July, 2016, around 7:45 a.m. an explosion occurred in a car at the intersection of Bohdan Khmelnytsky and Ivan Franko in Kiev. The explosion killed a famous journalist Pavel Sheremet.
The President of Ukraine Petro Poroshenko said that it was not satisfied with the results of investigation of murder of the journalist.
Comments
comments