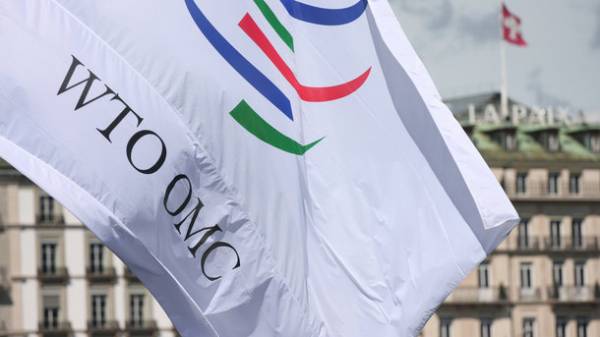 The world trade organization (WTO) held consultations in the case of Russia against Ukraine in connection with the "practice of trade restrictions". This was reported by the press service of the Ministry of economic development of Ukraine.
"On July 19, 2017 in Geneva in the framework of the world trade organization consultations on the case DS 525 "Ukraine – Activities relating to trade in goods and services", – reported in Department.
Reminded that on may 19, Ukraine received an official request from the Russian Federation for consultations under the dispute settlement mechanism of the WTO in connection with, as stated by Russia, "the consistent practice of trade restrictions".
Read also: Ukraine earned the duty on chocolate from Russia
"The Ukrainian side insists that Ukraine acts in accordance with its obligations under the WTO. Ukraine's position is based on a clear legal arguments and supported by provisions of international agreements, as well as solutions, numerous acts and statements of the international community", – said the Ministry of economy.
Earlier, Russia sent the WTO a request for consultations in connection with the trade restrictions imposed by Ukraine.
Comments
comments