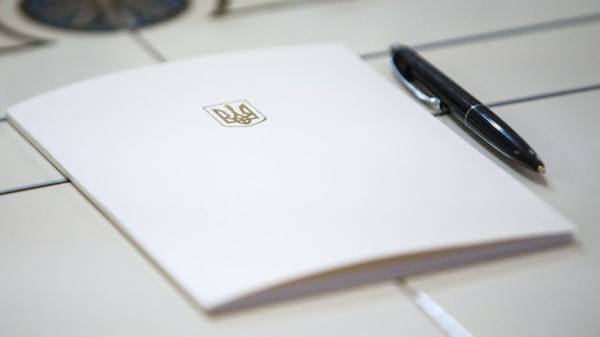 President Petro Poroshenko has awarded 129 Ukrainian servicemen of the Armed forces of Ukraine. Among the recipients 20 of the fallen defenders, and another 109 wounded. The corresponding Decree the President signed on may 22, the press service of the President.
The vast majority were awarded the military performed the job in the direction of Mariupol, and also in areas of settlements of the Russian Federation Avdeevka, near Donetsk airport.
In particular, the order "For courage" II degree awarded the soldiers Bogdan Music. 33-year-old defender in 2013, he took an active part in the revolution of Dignity, and in August 2014 he volunteered to defend Ukraine against Russian aggression in the Donbas. Participated in the liberation and defense of Novosvitlivka, Trekhizbenka. In may 2015, near the settlement of gold No. 4 mine "homeland" during a combat mission in the group came under enemy bombardment, but to the last did not leave the battlefield, single-handedly destroyed an enemy heavy. Thanks to his professionalism had cleared the approaches to settlements Taramchuk, Glorious, birch Donetsk region and saved the lives of soldiers APU. Repeatedly under fire of enemy artillery and tanks in the vicinity of the enemy had mounted anti-tank minefields to prevent an armored breakthrough of enemy equipment. March 2, 2017 Bogdan Music in a group of eight people performed the tasks. As a result of triggering anti-personnel mines, the military, which moved ahead of the group, received a shrapnel wound to both legs, multiple shrapnel wounds and a severe explosive wound. He is now undergoing treatment at the Kiev military hospital. Soldiers Bogdan Music saved the lives of seven military personnel of the consolidated group.
The medal "For courage" II degree awarded the soldiers Sergey Mokrenko posthumously. 23-year-old military between September 2016 – February 2017 nahodilsya were serving in the combat zone. 28 Feb soldiers carried out tasks of combat duty for the battalion positions near the settlement Lugansk. While on duty began the dense enemy fire from mortars. The explosion of one of the mines Sergei Mokrenko received injuries incompatible with life. Thanks to the courage and heroism of the soldier group, in which he was part, met that goal.
Comments
comments