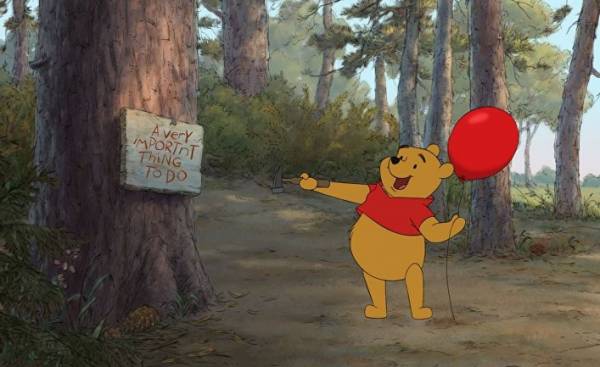 The Chinese government has blocked a cartoon character Winnie the Pooh in Chinese social media — the Agency said the Financial Times.
According to the newspaper, this weekend in the service Weibo, which is called the Chinese Twitter, has been banned search for "Winnie the Pooh". When you try to enter a query, you receive the notification "material unlawful". In turn, a popular Chinese messenger Wechat was removed gif with the bear.
Presumably, this is due to the fact that the image of the chubby Winnie the Pooh in Chinese social networks are often used to talk about the President XI Jinping.
Winnie the Who?? #China #Censors #Pooh pic.twitter.com/8sqUcD1TBo
— Neale Foulds (@nealefoulds) June 14, 2013
​
So, after the meeting of President of PRC and President Barack Obama in 2013 likened strolling Winnie the Pooh and Tigre. A year later, the handshake XI Jinping and Prime Minister Shinzo Abe compared with a handshake Winnie Eeyore. And a picture of XI Jinping on parade compares to Down in a toy car, it was called image, most uncensored in 2015, according to Global Risk Insights.
Fluff has been blocked in social networks on the eve of the 19th Congress of the Communist party of China, which will be held this fall. Based on this, we can conclude that such actions of the government aimed at preventing attempts to undermine the authority of the President.
"Historically in China was banned for two things: political meetings and political action. But this year they added a third: talk about the President", — said the Professor of Media at Beijing University of foreign studies Qiao Mu.
Censorship conducted by the Chinese leadership in social networks, known for its rigidity. So, the Chinese human rights activist and writer Liu Xiaobo, Nobel peace prize laureate of 2010, after his death on 13 July 2017 was blocked in Weibo c, signed "RIP" (rest in peace).
Comments
comments