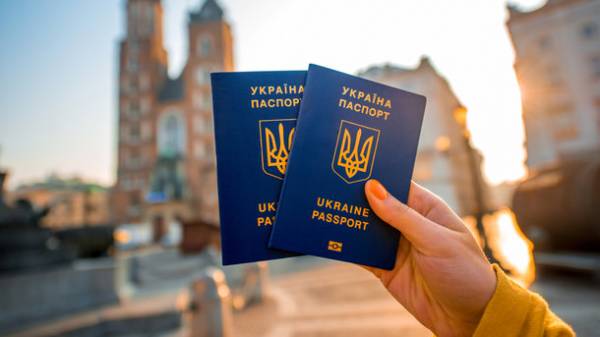 The Ministry of foreign Affairs has launched talks on visa-free regime with the so-called overseas territories of France and the Netherlands, but this process will require additional time.
This is stated in the written reply of the Department of consular service (BCS) foreign Ministry, reports "European true".
As reported, the visa-free regime between Ukraine and the EU will not apply to remote from the European continent by the island having the status of "overseas territories" of these States – they continue to retain visa requirements for Ukrainians.
The foreign Ministry has already initiated talks about distribution on them of visa-free regime with Ukraine, and recognizes that they will take some time.
"The introduction of visa-free travel to the overseas territories of the Kingdom of the Netherlands… is not expected until the autumn of 2017," – said in response to the DCS of the MFA. Diplomats stressed that the procedure is lengthy due to the fact that the island territory of Aruba, curaçao and Sint Maarten and conduct their own immigration policy.
In the case of the overseas territories of France, the situation is different, the decision on bitwise accepted in Paris, but it also is not automatic and "will require changes in the legislation of France." As you know, today in France there is a change of government (a government formed in may, parliamentary elections are scheduled for June), which may slightly slow down the procedure. At the same time, parliamentary approval is not necessary.
In a number of overseas territories of France include Guadeloupe, Mayotte, Martinique, French Guiana, reunion, Saint Barthelemy, Saint Martin, Saint Pierre and Miquelon, Wallis and Futuna, French Polynesia. Currently, they allow the entry of Ukrainian citizens with a Schengen visa issued by the Consulate of France; after the commencement of bezveza the Ukrainians will not be able to obtain such a visa to a biometric passport.
As previously reported, the foreign Ministry has already started negotiations on bitwise with the latest recognized territory in continental Europe – Gibraltar.
We will remind, the official journal of the European Union today published a decision on the abolition of visas to citizens of Ukraine for travel in the EU.
As reported, on may 17 in Strasbourg was held the ceremony of signing the agreement on granting Ukraine a visa-free regime with the European Union. It also was attended by the President of Ukraine Petro Poroshenko.
Recently, the state border service explained the rules of entry into the EU. So, With the departure of Ukrainians from the territory of Ukraine nothing will change, but the European border guards to stop and make a "questioning."
In addition, the EU called the minimum amount for crossing the border.
Comments
comments