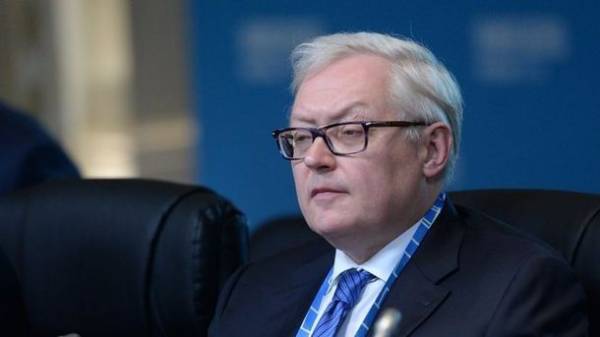 The impact of the US coalition on may 18 was caused not by Syrian government forces. This was stated by Deputy Minister of foreign Affairs of the Russian Federation Sergey Ryabkov.
"We in any case was not about the Syrian government forces, he said. Is not cancel and does not affect our principled assessment of the incident, namely, that the American side has once again violated international law and carried out the use of force against a sovereign state without a request from the legitimate government of this country."
Earlier it was reported that the international coalition led by the US launched air strikes on the convoy of the government forces of Bashar al-Assad near the border with Jordan. According to media reports, the strike was in response to the advance of the Assad supporters on the US-backed opposition forces.
Later, the Chairman of the joint chiefs of staff of the armed forces of the United States Joseph Dunford said that the US will not repeat the blows to support the Syrian government forces in that case will not be threats to American troops.
Comments
comments