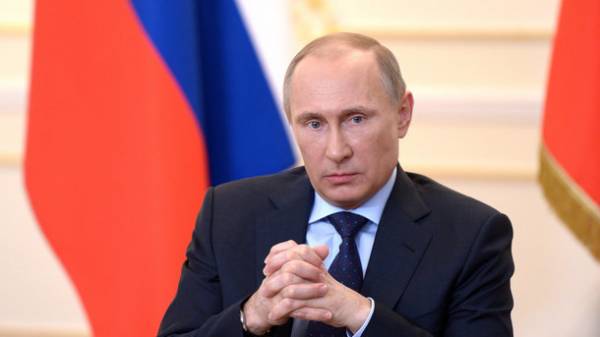 The plan for the Kremlin's "Novorossiya" in the South-East of Ukraine failed, however they may return to him, but in hybrid form. This was said in an interview on the TV channel "112 Ukraine" the former adviser of Russian President Vladimir Putin, Andrei Illarionov, the "GORDON".
According to him, Putin has failed the master plan is the creation of "new Russia" in the South-East of Ukraine.
"First, he definitely did not win that was going to win. Recall, April 17, 2014, he delivered his famous speech in which he proclaimed "Novorossiya" from Kharkiv to Odessa, listing those cities which, from his point of view, was supposed to be her strong points. This kind of signal, turning the historic language – "Above all Spain the cloudless sky" (included in the history of Europe passphrase, broadcast 18 July 1936 and served as a signal to start a coup in Spain – ed.). Putin was sending a signal about where you need to raise rebellion in order to join this "new Russia." But now he realizes that this was not possible and won't work in the form in which it was planned in 2014," – said Illarionov.
He noted that in the old form, the plan is not carried out, however, the Kremlin may try in a hybrid form, stretching his arms to the Ukrainian regions.
"But in the form in which it was planned in 2014, it is no longer possible. But I want to say that Ukraine has failed to win two large regions of the country remain occupied. Moreover, if one region of the Ukrainian authorities still occasionally remind you, is the Donbass, on the other, the Crimea, not saying anything. Therefore, from this point of view Ukraine just haven't won yet," added the former adviser to Putin.
Recently Illarionov told me that while in power in Russia, Vladimir Putin, he will continue to carry out its plan in Ukraine and military aggression, but the new Russian President can change everything and restore the selected areas of Donbass and occupied Crimea.
Comments
comments