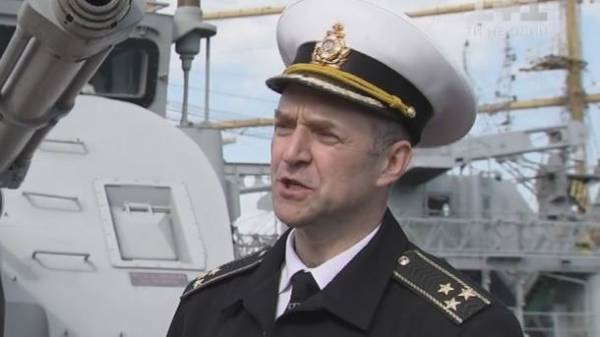 The captain of the first rank of naval forces of Ukraine Aleksandr Orekhov said that during a trip to Russia he was detained and tortured, and then tried to recruit a FSB. He told TSN.
According to him, the Russian Krasnodar his mother died, so he decided to go to Russia. When traveling on the bus, middle of the road stopped them and brought him outside, and then handed over to the people in mufti, who, according to him, began to torture on the spot.
Nut noted that the Russian security services were aware of the fact that he is a Ukrainian soldier, and asked him the same question: "What were You doing in the Crimea in August 2016?".
"I say I have not been since April 2014. They say that they have a different for this reason information," says the man.
Later he suggested that the Russian military pension, to which the Ukrainian ironically thought it was too cheap to buy.
He was left in the office alone. The security officer who interrogated Ukrainians, hung on the chair his jacket. In the inside pocket – the certificate of the officer of the FSB. Alexander did not panic quickly took it, read where it was written: "Sukhorukov Alexander", Deputy head of the FSB. This high head and offered to sign a paper: "I am ready to cooperate to protect the interests and security of the Russian Federation". While the military can get a job, discussed the channels of communication. Only after that released.
However, upon returning to Ukraine Nuts immediately reported to his command.
In turn, the commander of the Naval Forces of Ukraine Igor Voronchenko said that the captain will not be prosecuted and the incident will not affect the further service.
"I must say frankly that those soldiers who have for such a travesty to cooperate, if they openly talk about it, they do not automatically fall under criminal liability. On the passage of life and career it won't be affected," – said the commander of the Navy.
Comments
comments