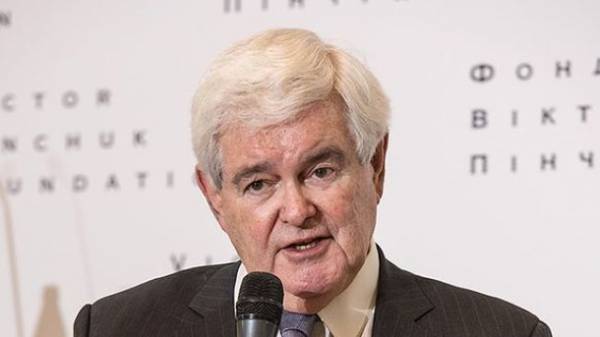 Freelance adviser to the President of the United States, one of the ideologues of the Republican party newt Gingrich believes that the biggest foreign policy problem the United States – not Russia's aggression against Ukraine and the DPRK's nuclear programme and the willingness of Pyongyang to attack South Korea.
About Gingrich said in an interview LIGA.net.
"We should not delude ourselves and illusions. This is the most dangerous place in the world today, with vast opportunities to inflict enormous damage to South Korea, and trump takes it very seriously," said an American politician.
According to him, although to solve the North Korean problem trump has established contact with the Chinese President XI Jinping and involved China, the process of pressure on the DPRK leadership, there is no definitive answer what the outcome of this confrontation.
"North Korea is a nightmare. I do not see in this case a good solution," concluded Gingrich.
Napomnim, may 19, the United States sent the aircraft carrier "Ronald Reagan" to the Korean Peninsula for joint military exercises with the aircraft carrier "Carl Vinson" amid rising tensions in the region.
Comments
comments