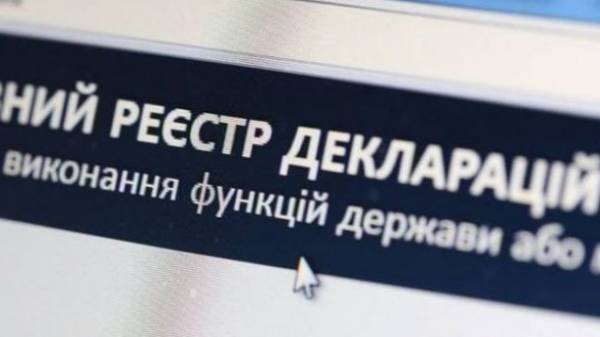 National Agency on corruption prevention (NACP) calls on the subjects of Declaration to change the email address of the Russian domains in the Register of declarations. This was reported by the press service of the NACP.
"Pursuant to the decree of the President… please immediately change your email mailboxes Russian domains (for example: mail.ru, yandex.ru, bk.ru) to personal accounts, Unified state register of declarations of persons created on the Ukrainian servers (for example: ukr.net, i.ua, email.ua, gmail.com)", – the press service of the Agency.
The Agency explained the procedure of changing the electronic mailbox.
"To change the email account that is on one of the Ukrainian postal services to personal email address. Then log in to the Registry the link portal.nazk.gov.ua with their own signature. You then go to the tab "My profile" click "Change contact information" in the "New E-mail" to point to the new mailbox and click "Change email", – explained in NACP.
Then, the the Agency, the new Inbox will receive a letter with confirmation. To complete the operation, you must click the link from the letter.
In NACP stressed that in order to change the email address in the personal Cabinet of the registry don't need to get a new digital signature.
We will remind, on may 16, the President of Ukraine Petro Poroshenko has put into action the decision of the Council about the ban in Ukraine a number of online resources, including popular social networks and websites as "Vkontakte", "Odnoklassniki", "IMDb", "Yandex", "Mail.ru" and others. Under the sanctions also got famous software products of"1C", "Kaspersky".
Only in the doghouse was already more than 450 companies and 1228 individuals, a ban will be in effect from one year to three.
Comments
comments