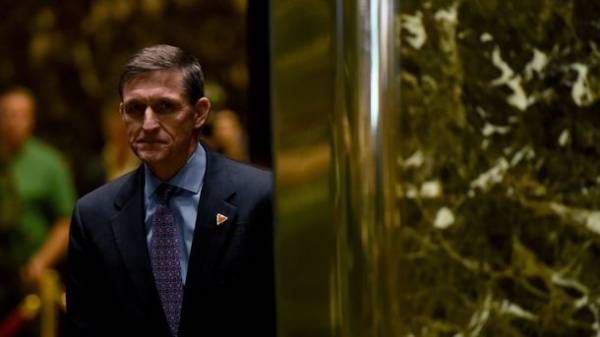 Resignation of adviser to the President for national security Michael Flynn is positive news for Ukraine. Blog about it on the "Explorer" wrote Russian political analyst Andrei Piontkovsky.
"For Ukraine it is good political news. Trump is already so compromised all his Potentilla and putinofily in its environment, that the slightest step in the direction of Putin, some kind of discharge, trades, Yalta, reboot, and all dreams of Moscow will mean a quick political death. Therefore no softening in the us position, in particular on the Ukrainian question in relation to Putin's regime – will not. It is impossible," he said.
"And now the most important question – but what if Putin goes further? The Kremlin has woken up with the understanding that card is trump bit, as you were bit map of the "Russian world" and "new Russia" and gatherings of terrorists on the distant frontiers, so they don't come to our home. All these foreign cards bits. Putin is bankrupt, the victim of a series of foreign policy defeats," the expert added.
Piontkovsky said that dictatorial regimes is a serious and dangerous situation. "He left to go to surrender or to raise the stakes. And where to bet. In Ukraine, as it may seem probable, judging by recent attacks. But full-scale war with Ukraine would mean not dozens of victims and thousands. It is even for passive, accustomed to everything and all consonant Russian society will be too. Such majors Prilepin who go there to take Kiev and all of Ukraine not there", – he stressed.
"The Kremlin needs some time to comprehend the new situation and to recover. I think that cracks in the Kremlin elite in this situation will only continue to increase", – concluded the analyst.
As reported on 13 February, the trump adviser for national security , Michael Flynn has filed a resignation. This decision is connected with its pperegovorni with the Russian Ambassador in Washington Sergei Kislyak.
Later it became known who will perform the duties of the Advisor the American leader on national security.
Comments
comments